B&A Woodworking is a full service building company specialising in the construction of architect designed residential projects.
Established in 2005 by Ben Hardwick and Andrew Foster, we employ 15 full time members of staff and work with a broad network of specialist sub-contractors. If you would like more information or to discuss your project with us please email info@bandalondon.co.uk Alternatively we are happy to talk directly with your architect.
All photos by Andy Stagg
Aperture House - Islington
A new build house for an artist. For this project we provided full construction services from ground works, through to bespoke joinery, fixtures and fittings. Aperture House was shortlisted for a Brick Association Award and an Architects Journal Award.
Architect Paul Archer Design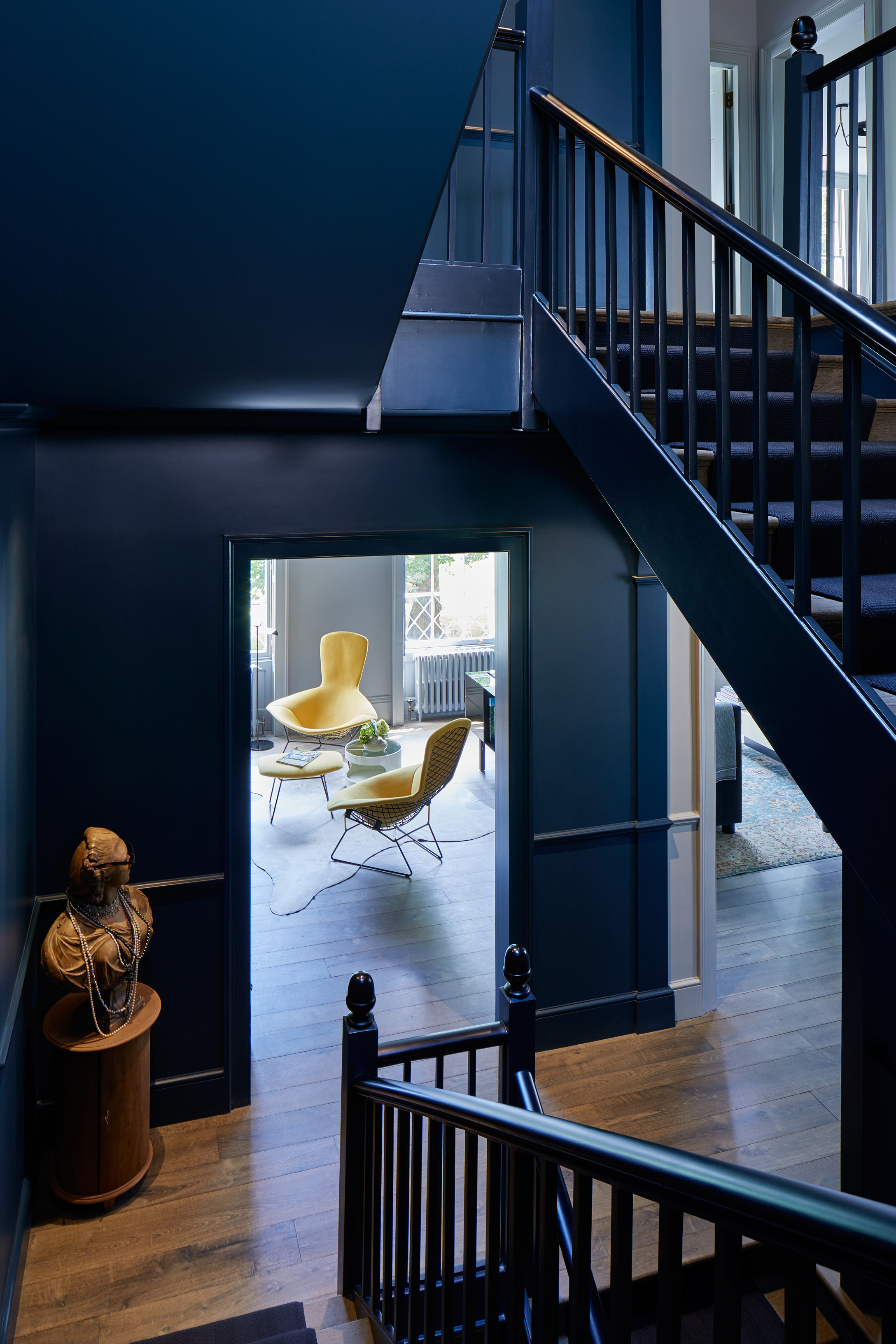 Highbury Terrace - Islington
Full refurbishment of a five storey period house on one of Islington's most attractive streets. We worked closely with the client to provide specialist .....
Architect
Day House - Highbury
Demolition of a 70's timber infill house and full construction services for a replacement four storey house built to Passivhaus standards.
Finalist Homes category - New London Awards
Architect Paul Archer Design
Coniston Road - Muswell Hill
Full refurbishment and basement extension.
Architect
Highbury Hill - Islington
Full refurbishment, two storey timber clad extension and a whole new ground floor level beneath the original house.
Architect Paul Archer Design
Gloucester Crescent - Camden
The project focused around a complete refurbishment of the existing basement level of a large terraced house in Camden. It features a new glazed rear extension, with custom steam-bent laminated Oak ceiling beams, that opens onto a newly excavated terrace.
Architect Barnaby Gunning Architects
Work in Progress
A selection of photographs documenting the different stages of our construction process.
Current project in Islington.